A Dutch Baby is a large, puffy pancake type breakfast that is mildly sweet and has an amazing, custard-like, almost creamy texture. The batter is added to a very hot skillet and it puffs up dramatically in the oven. I don't really have any further info about the origins of the Dutch Baby, but what I do know is it's really delicious, easy to make, and has a lot of wow factor.
I wanted to make a gluten and dairy free Dutch Baby but was concerned it wouldn't appropriately puff without gluten. I was wrong. Not only is this recipe easy to make dairy and gluten free, but my taste tester was surprised when I announced it wasn't made with white flour and milk. Dutch Baby can also be made completely sugar free by eliminating the sweetener altogether (do not recommend) or using granulated monk fruit (like this one) instead of white sugar. You could also use whole milk instead of coconut milk if you're not dairy free.
A Dutch Baby makes a great fancy breakfast or Sunday brunch. Serve with berries, shredded coconut, whipped coconut cream, and maple syrup. You could also dust with powdered sugar for an even fancier effect. I like link sausages or bacon on the side. Throw in some freshly squeezed orange juice, and you've got yourself a very fancy brunch.
A few notes on making Dutch Baby: You want the eggs to be room temp. I'm not sure why, but most recipes say they should be room temp, so there you go. You'll give the batter a whirl in a blender or food processor, then you'll want to rest the batter before you put it in the skillet. This is optional, but I think it does help. Finally, you need your cast iron skillet to be very hot when you pour in the batter. That's what causes it to puff.
What You Need to Make a Dutch Baby
3 room temp eggs (I Love Vital Farms eggs)
Light coconut milk. Unsweetened almond milk would work too.
Granulated sweetener like sugar or monk fruit. I haven't tested this recipe using liquid sweeteners like maple syrup
Gluten free flour. I use Bob's Red Mill 1:1 baking flour
Butter. Always Kerrygold!
Vanilla
Sea salt
For serving: mixed berries, maple syrup, powdered sugar for dusting if you want to get really fancy, whipped cream, chocolate chips. Here's a tutorial on how to make dairy free coconut whipped cream.
An oven
Gluten & Dairy Free Dutch Baby
a gluten & dairy free version of the custardy Dutch Baby puff pancake.
Equipment
10" cast iron skillet

Blender or food processor
Ingredients
1/2

cup

gluten free flour blend

I use and recommend Bob's Red Mill 1:1 Baking flour

1/2 cup + 2

tbsp

light coconut milk

unsweetened almond milk would work too

3

large

eggs

should be room temp

1

tbsp

sugar or granulated monk fruit

you could also leave out the sweetener.

1

tsp

vanilla

pinch

sea salt

2

tbsp

butter
Instructions
Preheat oven to 425 degrees F. Get your cast iron skillet out.

Add flour, eggs, and coconut milk to a blender or food processor and give the mixture a whirl.

Add sugar, vanilla, pinch salt and whirl again briefly.

If you have time, let the batter rest for about 20-25 minutes.

When the oven is hot, put the 2 tbsp of butter in your skillet and put it in the oven until the butter foams and the skillet is nice and hot, about 10-15 minutes.

Remove from oven, and swirl the butter around the skillet so it coats the sides just a bit.

Pour the batter into the skillet, scraping the sides of the food processor or blender so you get It all.

Let it bake for 15-20 minutes. Rotate the skillet halfway through. It's finished when it's golden brown on the sides and puffed up.

Remove from the oven. You can serve it in the skillet, or remove and put on a platter. Dust with powdered sugar and top with berries, chocolate chips, and/or shredded coconut and coconut whipped cream. Enjoy!
Pin it!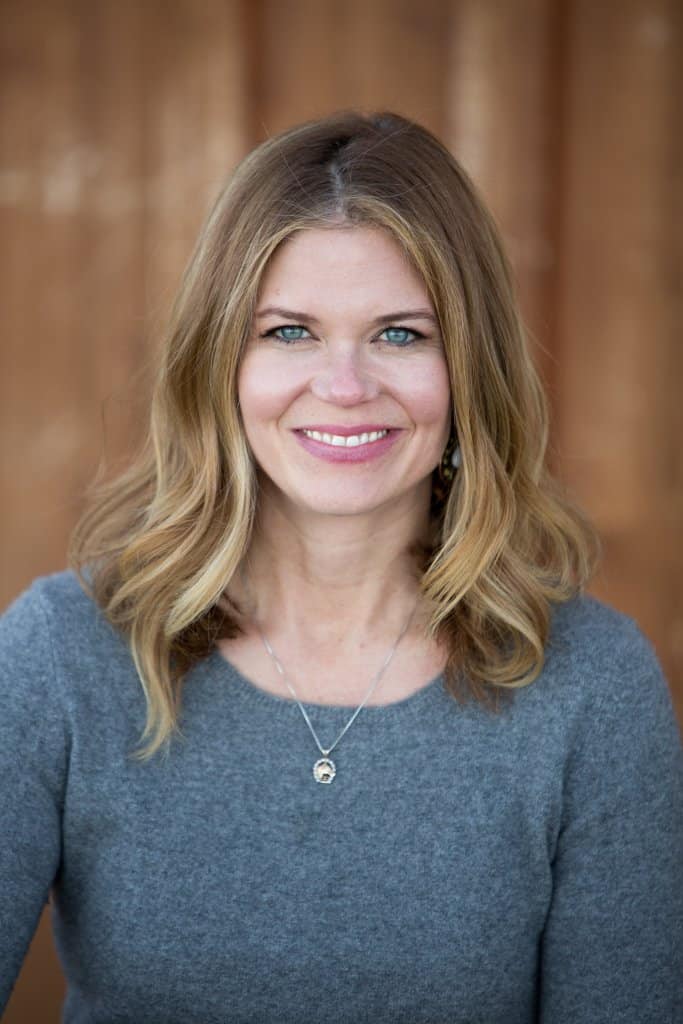 Mary Vance is a Certified Nutrition Consultant and author specializing in digestive health. She combines a science-based approach with natural therapies to rebalance the body. In addition to her 1:1 coaching, she offers courses to help you heal your gut and improve your health. Mary lives in San Francisco and Lake Tahoe in Northern California. Read more about her coaching practice here and her background here.