Get rid of bloating, brain fog, and persistent digestive issues
This 6-Week Online Course will help you kick candida for good. Tackle your digestive issues, sugar cravings, brain fog, and so much more!
Enroll today and get started on your own timeline.
Get the health results you really want.
You've tried the candida-in-a-box diets, done all the research, and yet you still struggle with bloating, brain fog, lack of energy, and those annoying carb cravings. It seems like your stomach is a mess and you can't think clearly.
You feel stuck, frustrated, and more confused now than ever about what to do for your health.
You are OVER IT and ready to tackle candida once and for all.
Does This Sound Like You?
Distracting Sugar Cravings
Frequent bloating, gas, constipation, or alternating constipation/diarrhea
Recurrent yeast infections, discharge, itching, jock itch, nail fungus
Skin breakouts, eczema, psoriasis
Use of hormonal birth control
Brain fog, difficulty concentrating
Praise from people who have taken the Candida MasterClass
I feel incredible. I knew I had gut-issues but didn't realize how the symptoms like brain fog were impacting my daily life. I never experienced die-off but did notice when the herbs were working. This course exceeded my expectations.
"I am so glad I have taken this masterclass with you. I have had candida for nearly 20 years and have seen various practitioners with varying degrees of success. You have made everything so clear and understandable and I now feel empowered to continue with the treatment and am very hopeful that I will get better again and stay well! My sleep over the past 3 years has been terrible but since embarking on this course I have been sleeping really well."
—M.S.
I am SO ready to get rid of Candida for GOOD!
Hi! I'm Mary, and I'm a Certified Nutrition Consultant.
I too have suffered from chronic candida overgrowth, recurrent UTI's, and lingering digestive issues after multiple rounds of antibiotics. I went to probably six different doctors, and they just kept giving me antibiotics, which made everything worse. This went on for years.
It was annoying and frustrating.
I understand the struggle, and I know the way out. Let me help you.
I developed this course because of the DAILY emails I get from people desperately wanting help with candida overgrowth. Many of these people have been sadly dismissed by their doctors and told candida isn't real, and their symptoms are all in their head (that was my experience). Not only is not this true, it causes even more frustration and a delay in treatment.
The Candida MasterClass teaches you how to kick candida, heal your gut, AND prevent it from coming back.
The course includes:
6 recorded video module classes
1:1 call with me to help you personalize your program
Proven protocols to help you kick candida & heal your gut
Meal Plans: Hundreds of anti-candida recipes (vegetarian plan included)
Free Bonus Meal Plans & Detox Program
A private members' area to access materials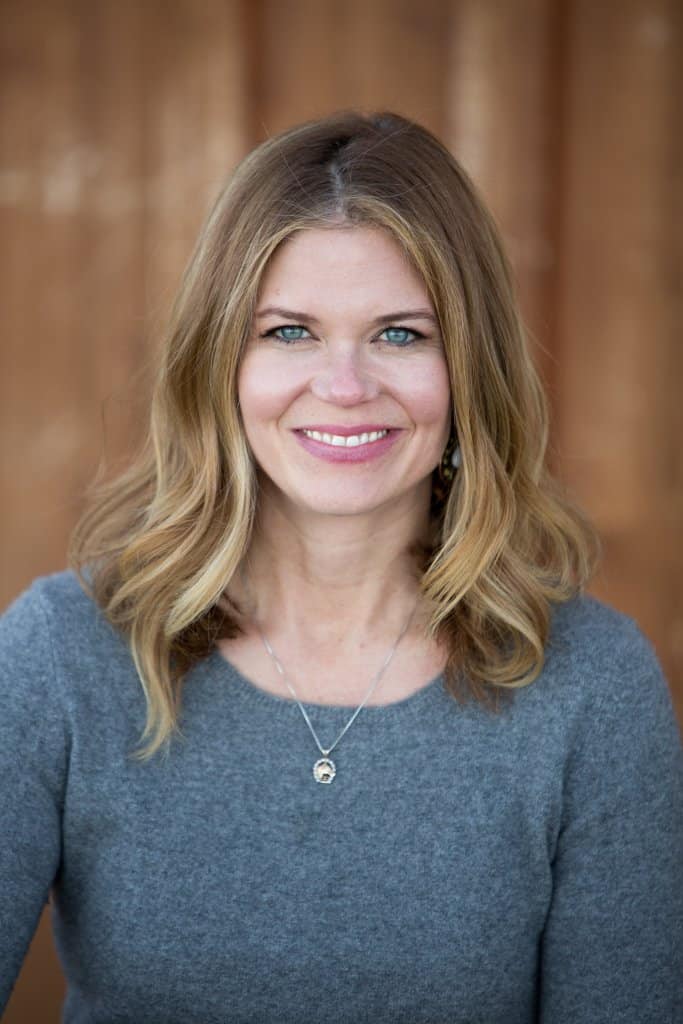 The health you have always wanted is just 3 easy steps away.
Sign Up and Get Started Today!
Click the button below to purcahse your course and get started today.
Start the Course
Get immediate access to your recipes, supplements and course material.
Celebrate your Success
In 6 short weeks you will feel like you have a new lease on life.
WHAT IS CANDIDA?
You may think candida is all bad, but did you know it's totally normal to have some candida living in your body? There are around 20 different strains of candida. Candida albicans is the most common species in the gastrointestinal (GI) tract and mouth in 40 – 60 percent of healthy adults.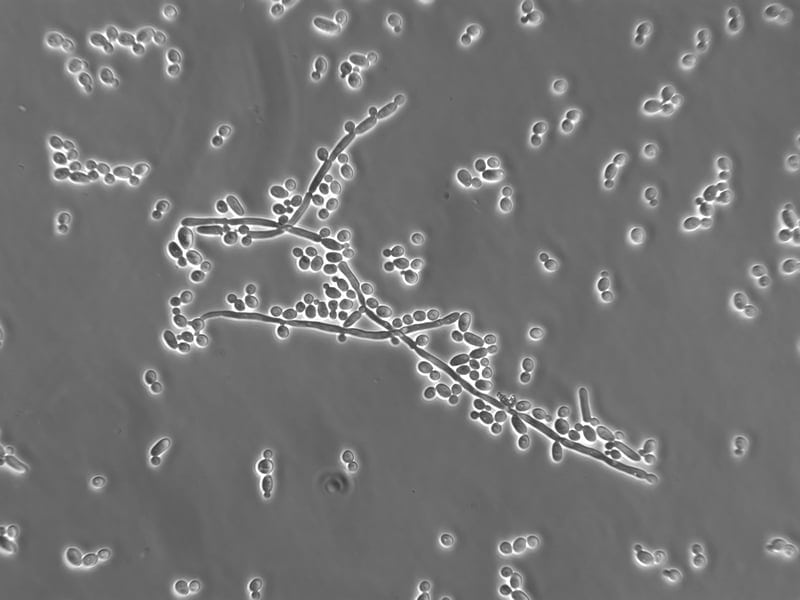 Normally this is all well and good, but candida can become pathogenic and grow out of control under the right circumstances, like when your immune system is weakened or after a course of antibiotics. When it takes over and makes an unpleasant party in your gut, symptoms arise, usually bloating, sugar cravings, yeast infections, and fungal infections. The worst.
Other contributing factors for candida overgrowth include excessive sugar consumption, pregnancy, use of birth control pills, heavy alcohol consumption, heavy metal toxicity, H. pylori infection, and chronic stress.
HOW DO I KNOW IF I HAVE CANDIDA?
If you have the chronic symptoms I mention above, you likely have candida overgrowth. The most common symptoms I see are recurrent vaginal yeast infections, skin issues, bloating and digestive issues, brain fog, and sugar cravings. You can also do a simple at-home stool test for candida. I let you know how to order the test I recommend in the course.
WHY SHOULD I ENROLL IN THIS COURSE?
Reclaiming your health is priceless. Imagine how it would feel to have energy again and be able to concentrate. To get through your day without feeling bloated and gassy.
Aside from FINALLY learning how to get rid of candida overgrowth the right way, you may also experience weight loss, clearer skin, better energy and cognition, elimination of annoying yeast infections, improvements in thyroid health, and better digestion; most often people notice a reduction in bloating and better poops. Many of my clients remark that they feel they've gotten their lives back. One participant in the last class said her brain fog disappeared and that she had forgotten she could feel so amazing!
In addition to receiving my proven protocols and my support along the way, you'll learn about how to heal your gut and why this is a critical step in reclaiming your health.
How do I sign up?
All you need to do is click the button below, and you'll be instantly enrolled!
HERE IS WHAT YOU'LL GET IN THE CANDIDA MASTERCLASS:
6 recorded video modules
Pre-recorded modules take you through the complete protocol to kick candida AND heal the gut (a two for one!). Listen at your own convenience! 
Q&A sessions for extra support
This feature currently on hold.
Diet guidelines and info on how to customize your unique diet
Not everyone's candida diet will look the same! You'll learn how to customize your perfect gut healing diet.
Group Support! Access to our private Facebook group.
Community support from other candida kickers! Ask questions, share pics of your meals (or your feelings).
A real, live nutritionist to help you on your journey
You'll get a private consult with me to use at anytime during the program. Ask me anything! I'm here to help.
Workbook to help guide you through the process
You'll get a detailed blueprint of the class, protocols, and diet recs in the workbook. There's an FAQ section to give you advice about everything from supplements to meal delivery services.
Plus, get these great bonuses!
4 weeks of meal plans in a beautiful recipe book with photos, prep directions, and a shopping list.
PLUS bonus gut healing recipes! That's over 100 recipes for you. Delicious recipes including lasagne, tacos, smoothies, egg bakes, pudding, chow mein, butter chicken, vegetarian soups and more– all dairy and grain free! 4-week vegetarian meal plan also available; plus, some of the recipes are vegan.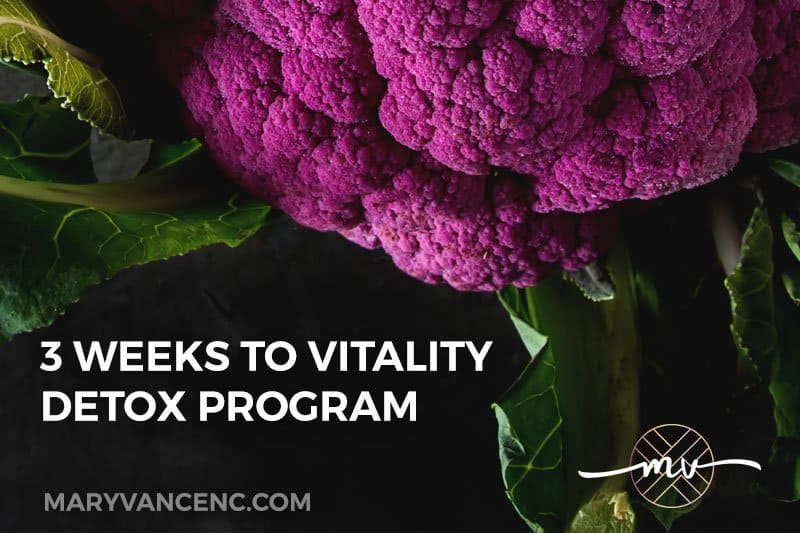 3 Weeks to Vitality eBook
Practitioner-recommended supplement protocols
You'll receive information on how to order the most effective, practitioner-selected supplements to kick candida. 
Purchase supplements separately, costs run $300-$400.
I greatly appreciated this program! Mary created an easy to understand program to follow. I enjoyed the format with weekly educational modules and separate Q&A calls. The meal plan recipes were delicious and helped me really stick with the program. Mary was easily available to answer any questions I had about the supplements, protocol or general women's health. I don't think I realized how terrible I was feeling and functioning until after working with Mary. I highly recommend this class to anyone struggling with gut-issues. Thank you Mary!
How is the course structured?
There are 6 modules in this course. You'll receive access to all materials as soon as you sign up! You can go at your own pace!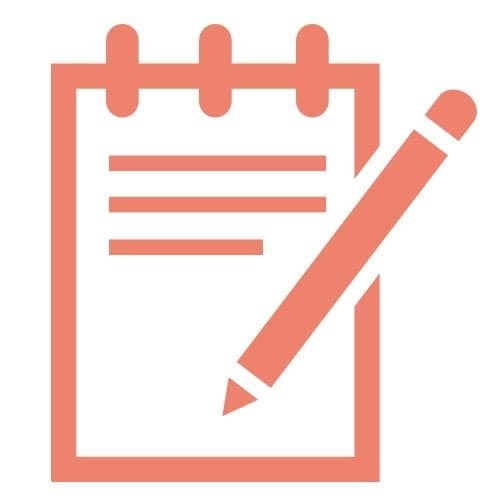 In module one, you'll get an overview of the 3 phase protocol to successfully kick candida, and you'll learn what to expect for the next 6 weeks. We'll talk all about your microbiome (the trillions of bacteria that live in your digestive tract and make up a large part of your immune system), and deep dive into candida land.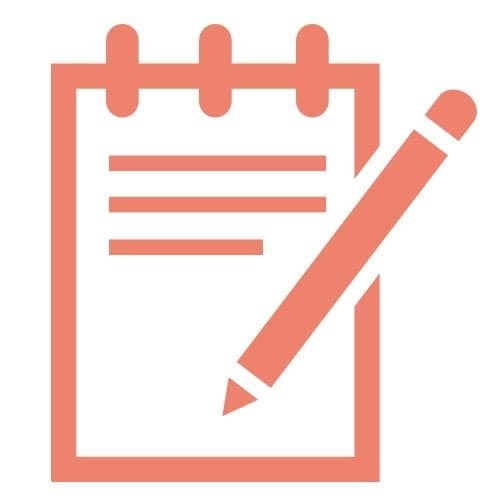 Module 6 is all about aftercare: We discuss how to stay healthy after the program and the importance of sleep and stress relief. We also touch on the endocrine system–thyroid and adrenal health–and how candida affects hormone balance. This is another commonly overlooked step in preventing recurrence.
Take a Peek at the Course Materials!
This course isn't just about candida; you'll gain so much knowledge about gut heath, your microbiome, how to heal and rebalance your gut, and how to make sure candida overgrowth doesn't come back to haunt you—ever again.
How Does it Work?
The process is divided into three phases: the diet, supplement protocol, and the gut healing phase. You'll learn what to eat, what supplements to take and how, and how to heal your gut + aftercare, including the important of sleep, stress relief, and hormone balance.
This course will teach you how to determine the perfect anti-candida diet for your body. Your diet won't necessarily look like someone else's because we all have different physiological needs.
You can go at your own pace because the content is pre-recorded! 
The meal plans and recipes were great and very much appreciated. Thanks for offering this and for your support. I will recommend this course!
Yes! I need this.
All you need to do is click the button below, and you'll be instantly enrolled in the course and gain access to all materials!
THIS COURSE IS FOR YOU IF YOU:
ARE CONFUSED ABOUT HOW TO GET RID OF CANDIDA
ARE TIRED OF HAVING NO PLAN TO ATTACK CANDIDA
WANT TO WORK WITH A PROFESSIONAL TO HEAL YOUR GUT
HAVE TAKEN MANY ROUNDS OF ANTIBIOTICS AND/OR HORMONAL BIRTH CONTROL AND HAVEN'T FELT QUITE RIGHT EVER SINCE
HAVE RECURRENT YEAST INFECTIONS
SUSPECT YOU HAVE CANDIDA AND WOULD LIKE TO NIP IT IN THE BUD
How do I sign up?
All you need to do is click the button below, and you'll be instantly enrolled in the course!
WHAT MAKES THIS COURSE DIFFERENT THAN OTHER CANDIDA COURSES?
Good question! The main difference is my course not only teaches you how to kick candida, but you'll also learn all about gut health and how to heal your gut for good so candida doesn't recur. You'll learn about the best diet to heal your gut AND how to adjust your diet for the long haul.
So this course is not just a kill-candida-in-a-box type deal with no support.
You'll get access to 6 pre-recorded modules with all the class material AND access to me in our private facebook group where you can ask questions and get support and ideas from other participants. You of course do not have to participate in any discussions or join in the facebook group if you'd like to be anonymous. 
Your Investment
Course is $499 for the 6 weeks. You'll also get some fun bonuses, including the following:
A copy of my ebook 3 Weeks to Vitality (which is a recommended part of the course).

Free bonus gut healing recipes, to which you'll have access immediately when you sign up.

DISCOUNTS on selected gut healing supplements!
You will also need to purchase the recommended supplements separately (total cost for those is $300-$400). If you were to work with me privately, your cost would be over $2,000 (not including supplements or testing), so this is an awesome deal.
Please note that this is a virtual course. You will not receive any tangible products in the mail. You will receive information about a members-only log-in to retrieve course materials. 
Feel free to contact me here if you have questions or to see if the course is a good fit for you.
Q: Can I join this course from anywhere in the world?
A: yes, you do not have to live in the US to join. There may be some slight differences in the recommended supplements, but you can still order everything you need with a few modifications.
Q: Do I have to be present for the live Q&As?
A: No, everything is recorded. You do not have to participate in any discussions if that's not your thing. You can go at your own pace and listen to the classes whenever you like.
Q: Can I go at my own pace?
A: Yes, you can pace the course however you'd like. In fact, some people choose to absorb all the information before they even start their candida program. You'll always have support in the facebook group. And you can take as long as you need to watch the training videos.
Q: What kind of diet will I have to follow?
A: You will need to avoid certain foods like gluten, processed foods, and refined sugars at the least. I also recommend most people avoid legumes, grains, and dairy, but the diet varies a bit by individual.
Q: What do I receive when joining the program?
A: You will receive access to a members' area with all the materials you'll need to follow the course: workbook, meal plans, and the videos will be uploaded there weekly. Supplements are not included in the cost and must be purchased separately. I provide you with all the info you need to order supplements. You will also gain access to our private facebook support group. You also get a bunch of free bonus materials and discounts!
Q: What do I need in order to participate in the course?
A: All you need is an internet connection and a (preferably) computer. If you don't have a computer you can use a smart phone.
Q: Do I need labwork to join this course?
A: No, but I include info on how to order testing if you wish. It does help.
Q: Will I have lifetime access to the materials and the facebook group?
A: Yes, the materials are in a members' area to which you have access, and you can download the materials, classes, and recordings.
Q: Can I do this program if I'm a vegetarian?
A: Yes! There is a full vegetarian meal plan included. There are many vegan options included too.
Q: Will I get meal plans and shopping lists?
A: Yes, I provide you with a 4 week anti-candida meal plan + shopping list and recipes with photos in a beautiful ebook format.
Q: How much do the supplements cost?
A: Plan to spend $300-$400 on the supplements you'll need for the program. You must order the supplements to ensure success, but I can help you work within your budget.
Q: How long are the classes?
A: Each pre-recorded class lasts about an hour or less.
Q: What kind of support do you provide?
A: I am available for questions in our live Q&A class and in our private facebook group. Response time is very quick!
Q: What happens when the course is finished?
A: You will always have access to the facebook group, and I'm working on providing an "aftercare" type support plan for those who are interested.
Q: What if this program doesn't work for me? Can I have my money back?
A: If you followed the recommended program and were unsuccessful, I can help you troubleshoot what may have gone wrong or recommend further testing. I will offer you a refund within 30 days if you determine the course isn't a good fit for you and can explain why.
Q: Can I do this program if I'm pregnant or nursing?
A: You can, but you cannot take many of the recommended candida-killing supplements until you are finished nursing.
Q: Can children do this program?
A: This program is designed for people over the age of 18.
Q: Who are you and do you know what you're talking about?
A: You can read 
all about me here
, and you can read about my coaching practice and philosophy 
here
. Make sure to check out all the kind words my clients have to say about me!
How do I sign up?
All you need to do is click the button below, and you'll be instantly enrolled!
Disclaimer:
This is a virtual course only. All content is delivered online except the supplements, which you must order. These statements have not been evaluated by the Food & Drug Administration. This product is not intended to diagnose, treat, cure or prevent any disease. The information contained herein is for informational purposes. Consult your physician for any health problems or before starting a new program.